Welcome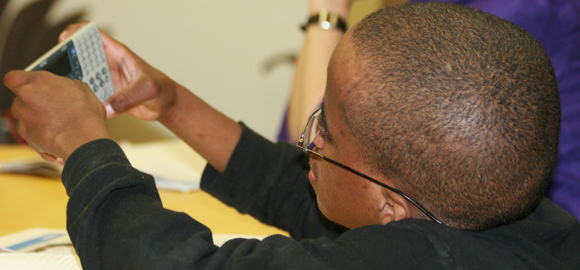 Welcome! Teens and young adults with disabilities often have questions about the future, like "Where can I get my first real job? How do I get my own place? How can I pay college tuition? Should I disclose my disability to employers or professors?"
We created this website to help young adults with disabilities in the DC area answer these questions and plan for their future. We hope that these success stories and local resources will help ALL teens and young adults achieve their dreams. Learn more about our team.
Featured Success Story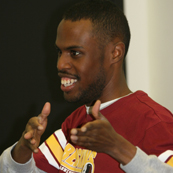 Ryan King is a D.C. resident in his late twenties who has been challenged by a number of health issues and disabilities, including cerebral palsy, impaired language and cognitive functions, and sickle cell anemia. In spite of these challenges, Ryan successfully completed high school, has worked in the same job for over ten years, and has achieved an increasing level of independence. With a positive attitude and a great sense of humor, Ryan enjoys a range of interests and activities, including volunteer and advocacy work. In Ryan's family an important principle is "A person who says 'I'll try' has a chance to succeed, but a person who says 'I can't' is already a failure."